Gene Duncan
Board President
Thaddeus Stevens College
Gene is the Director of Construction Projects at Thaddeus Stevens College of Technology.  Gene has 30 plus years of involvement in Public Safety and Community Services. He has an abundant background in helping the youth, and has a passion for helping them gain life skills.  His goal is to provide education that enriches their knowledge and skills. In addition, emphasize how the values of hard work and determination can impact their future and those around them. He wants them to see, they too have endless possibilities for a career in the Public Safety and Community Service fields.

Karen Maisano
Board Vice President

Paul McMurtrie
Board Treasurer
Paul has lived most of his life in Lancaster, Pennsylvania. He has been married for 18 years and has a 16-year-old daughter. In addition to being on the board of Camp Cadet, Paul was a camper 36 years ago! Paul appreciates the opportunity to help kids get the same valuable experience that he did as a camper at Camp Cadet.

Blain Hertzog
Board Member
Lancaster General Health / Retired PA State Police
Blain is a retired Pennsylvania State Police Trooper and is currently employed as a security guard with Lancaster General Health. Blain's passion for Camp Cadet began in the early 90's when he became a camp counselor and later becoming the assistant camp director and then camp director. Blain continues his passion for camp in his retirement as a board member assisting wherever there is a need.

Dana Pyne
Board Member
Probation & Parole
Dana joined the Board of Camp Cadet of Lancaster County in January, 2012. A Probation Officer at Lancaster County Adult Probation and Parole Services since June, 2003, Dana brings to the Board a passion for community service and a deep respect for law enforcement. It is with great pride he participates in a program that brings together two of Lancaster County's greatest assets – our children and our law enforcement officers – to share in a week full of constructive, purposeful activity and instruction.

Frank Ember
Board Member
Lancaster County Fraternal Order of Police
Frank H Ember Jr has been a police officer since September 1993, and is currently a Detective with Northwest Regional Police, Elizabethtown, Lancaster County, Pa.
Frank is currently the Recording Secretary for the Fraternal Order of Police, Red Rose Lodge 16 Lancaster County and has been active as the Fraternal Order of Police Representative on the Board of Directors for Camp Cadet since June 1995.
Frank believes the connections made by the cadets and the Law Enforcement counselors and community through the week-long Camp experience each year, provide a lifetime of appreciation by both the cadets and Law Enforcement Professionals. Frank has had countless past cadets over his 22 years on the board with praise and admiration about the program both as young cadets and later Adults.

Nick Paulukow
Board Member
ONE 2 ONE

Trista Boyd
Board Member
Pennsylvania Department of State

Amanda Wirls
Board Member
Amanda is a Human Resources Leader in Lancaster County. She has a passion for helping others around her. In addition to Camp Cadet, she works with local trade schools to help shape curriculum programs to allow students to obtain well-paying jobs after graduation. Additionally, Amanda is a member of SHRM and Lancaster SHRM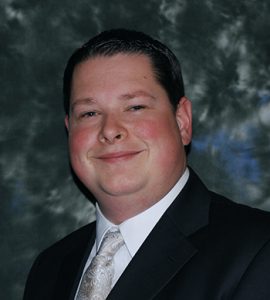 John Shoff
Board Member
Members 1st Federal Credit Union
John is a Lancaster County native currently employed as a Human Resources Business Partner with Members 1st Federal Credit Union. John has a passion for community service and working with youth. In addition to Camp Cadet he is active with his son's Boy Scout Troop 142 in Lititz as an Assistant Scout Master, is the Vice President of the Manheim Township Ambulance Association, and serves as a board member for Lancaster SHRM where he is a committee member on the workforce readiness committee.

Scott Cvek
Board Member
ID Answers

William White
Board Member
Wellspan Health System /
Retired PA State Police

John Comerford
Board Member
Lancaster Catholic High School /
Retired PA State Police